NOTHING IS BETTER THAN SOMETHING GOOD
This post is also available in: German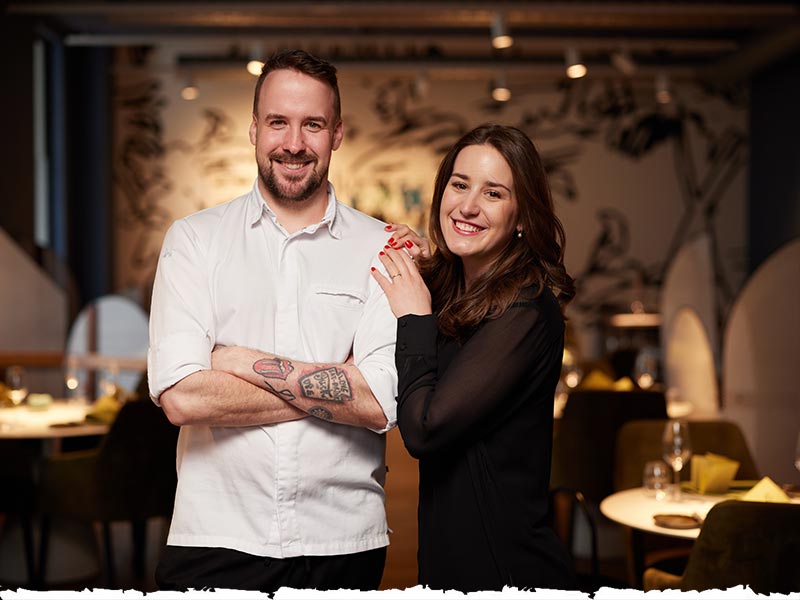 Sören & Saskia Herzig © Lukas Kirchgasser
Sören Herzig representing Vienna
Experience Vienna. Enjoy the extraordinary.
In Vienna, visitors can still eat well at midnight, indulge in regional delicacies at brunch, and enjoy a top menu at (nearly) any time. This includes everything from schnitzel to vegetarian star cuisine to the traditional Beisl.
"Hello, Ooh-oh, Vienna calling"
Hardly any other city has been sung about by so many different artists of various genres as Austria's capital. One understands the magic of this city after visiting it fewer times. The charm of the beautiful city centre, the cultural sites, the cafés, the pastries, but also the agile nightlife, the clubs and bars, the shopping streets… Vienna is beautiful on so many levels, which makes it difficult to figure out what to sing about first.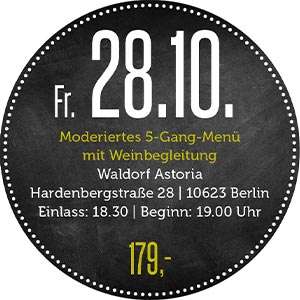 Vienna has been showing a completely new side for the past decade when it comes to top cuisine. For a long time, the city was considered the Mecca of Schnitzel, Goulash and Kaiserschmarrn. Today young and highly talented chefs from the fine-dining gastronomy sector are causing a sensation. One of these chefs is Sören Herzig. He owns and operates the Herzig Restaurant in the 15th district with his partner Saskia Herzig. The restaurant has been awarded 3 Gault&Millau toques.
Fr. 28.10.
Moderated 5-course lunch menu with wine accompaniment
Waldorf Astoria
Hardenbergstraße 28 | 10623 Berlin
Admission: 6.30 pm | Start: 7 pm
179,-