Mehmet Gürs X Nobelhart & Schmutzig
This post is also available in: German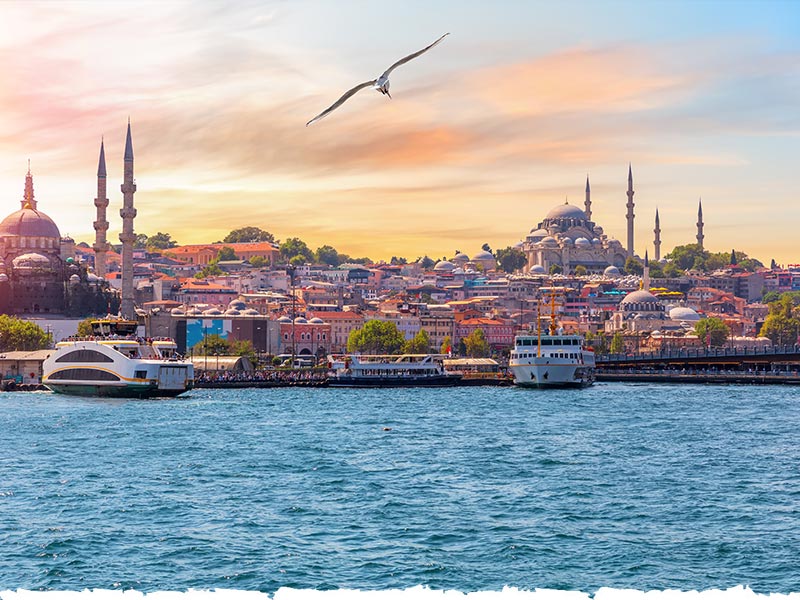 Istanbul Skyline, Turkey © AlexAnton / www.stock.adobe.com
Turkish cuisine is one of the most exciting, vibrant food cultures. And while a cheeky köfte at Köftecisi is nothing to be frowned upon, we are nonetheless quite adamant that your appreciation of Turkish food shouldn't end at Kotti.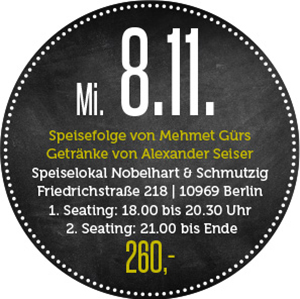 So it is just as well that we were able to invite one of the protagonists of Turkey's food scene for a very special evening – one that has been years in the making! Joining us will be none other than Mehmet Gürs, who is the mastermind and chef behind restaurants such as the incredible Restaurant Mikla and Mürver, an open fire place restaurant. As pioneer of a culinary movement that has rapidly spread through the region, Mehmet's unique creative process unites traditional and modern techniques and products.
For his night at Nobelhart, Mehmet has promised us a wide-ranging feast of Anatolian cuisine, for which he will be bringing some local Turkish ingredients. Mehmet holds the reins on this occasion and the Nobelharts will contribute where needed. Alexander Seiser will be making sure you won't go home thirsty, Juliane Winkler an her team will take care of you during the evening.
Wed. 8.11.
Menu by Mehmet Gürs Drinks by Alexander Seiser
Restaurant Nobelhart & Schmutzig
Friedrichstraße 218 | 10969 Berlin
1. Seating: 6 pm to 8.30 pm
260,-
Wed. 8.11.
Menu by Mehmet Gürs Drinks by Alexander Seiser
Restaurant Nobelhart & Schmutzig
Friedrichstraße 218 | 10969 Berlin
2. Seating: 9 pm to end
260,-