Arie, the Queen of the Night
This post is also available in: German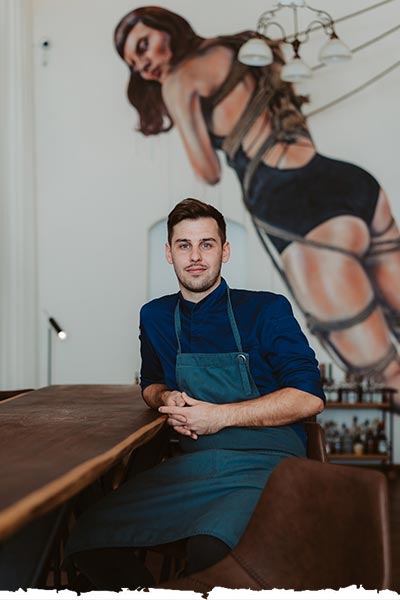 Tim Tanneberger © Florian Kottlewski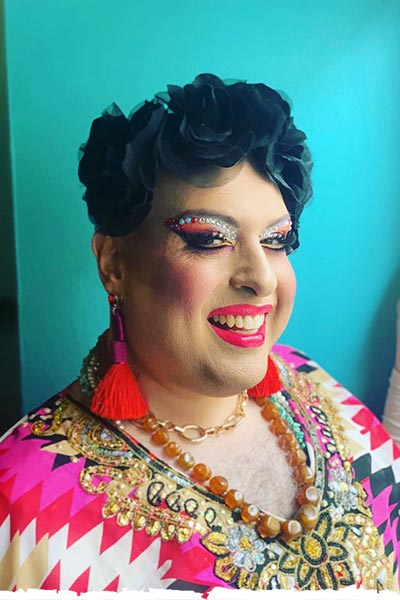 "No limits, no boundaries": theNOname stands for exciting variety and freedom in every aspect. Arie Oshri will be performing that evening. She is a wonderful drag performer, singer – simply a nightclub diva. Oshri is also a trained chef and worked at the Israeli Embassy from 2019 to 2022.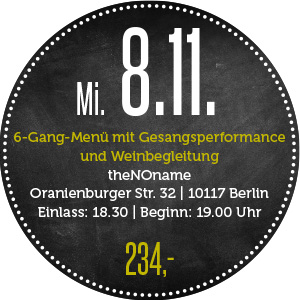 Tim Tanneberger will be cooking a wonderful menu. It was already a sensation when Janina Atmadi, the managing director,was able to announce the transition from eins44 to theNOname. This also caught the attention of the Michelin Guide, which awarded the restaurant one star.
As always in the restaurant, sommelière Sarah Buchbinder and restaurant manager Mathias Raue provide a corresponding beverage accompaniment and great service.
Wed. 8.11.
6-course-menu with vocal performance and accompanying wines
theNOname
Oranienburger Str. 32 | 10117 Berlin
Admission: 6.30 pm | Start: 7 pm
234,-