This post is also available in: German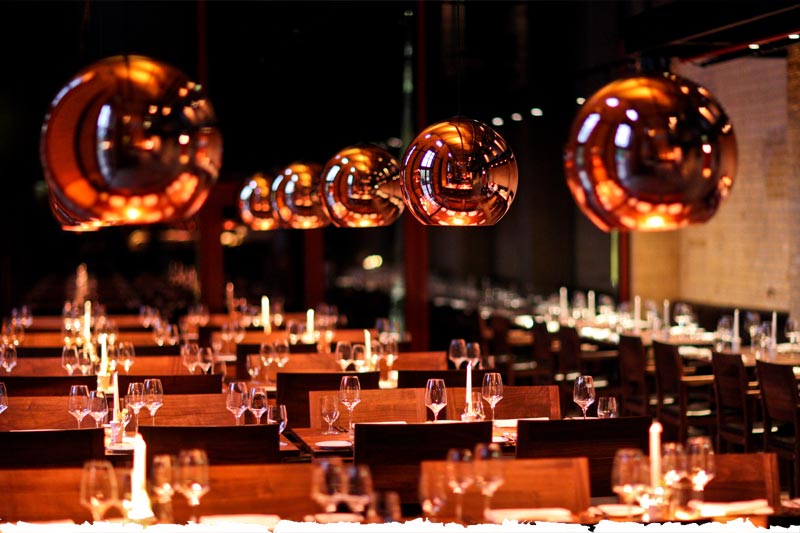 Or: An epicure from the hills descends on Berlin
He comes from somewhere in the deep valleys between Lake Constance and Lake Neusiedl, from the land between the peak of the Zugspitze and the Watzmann Massif. There, in the tracts between Germany, Switzerland, Slovenia and the Czech Republic, lives "Homo Austriacus." Largely unknown to science, without even a Wikipedia entry to call his own, this species is only known to experienced academics in the gourmet sciences, a specialized branch of ethnology.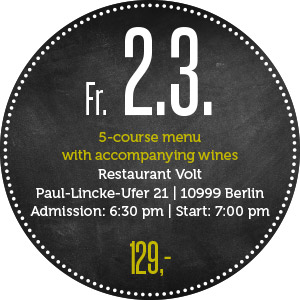 Homo Austriacus is a sub-species of the better-known Homo Europeensis Medialis Delectationis, or the "European Epicure" for short. The Austriacae family is famed, even infamous, for its predilection for flour-based dishes and love of beverages from fermented grapes. In short: the members of this genus love everything that tastes good. No wonder then that its roomy natural habitat, known as "Austria," looks almost like a perfectly shaped Wiener Schnitzel.
As the festival director of eat! berlin himself has "Homo Austriacus" anacestors, it seemed high time to observe up close several individuals from the genus.
The scientific plan: have them prepare a five-course menu of the kind they, highly developed epicures that they are, would like to eat.
As representative of the Austriacus diaspora, we successfully lured the following born-and-bred specimens for our evening in Volt: Franz Raneburger, former director at the famed Bamberger Reiter and Remise in Glienicke; star chef Kurt Jäger, much missed in Berlin, as is his First Floor; and young winegrower Martin Nittnaus from the Burgenland, whose father, Hans Nitt-naus, is a big name from the new generation of winemakers and renowned for his high-quality Blaufränkisch and Zweigelt. Another key role in our academic exhibit: the wines of Weingut Allram in the Kamp Valley. Michaela Haas-Allram will be on hand personally to present the minimalist and mineral Veltliner from her family's estate.
The host for this ethnological excursion will be Matthias Gleiß (three toques), a native Berliner and member of the "Homo Berlinicus Schnauzicus" genus. He is known as a major proponent of the Austriacus culinary arts; as a leading ethnologist in this field, he is extremely well acquain-ted with the characteristics of his epicurean colleagues and their recipes. This instructive evening in his restaurant Volt will bring a bit of that Viennese Schmäh, or charm, to our festival. For science, of course!
Fr. 2.3.
5-course menu with accompanying wines
Restaurant Volt
Paul-Lincke-Ufer 21 | 10999 Berlin
Admission: 6:30 pm | Start: 7:00 pm
129,-