This post is also available in: German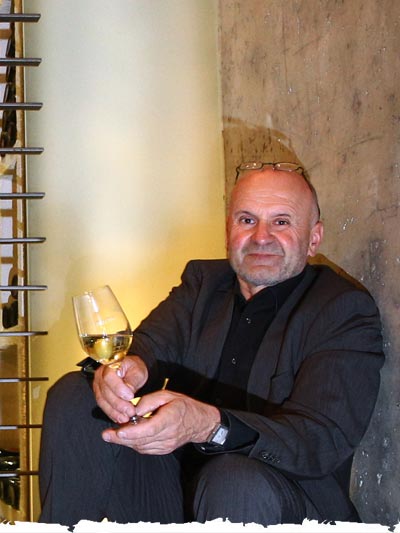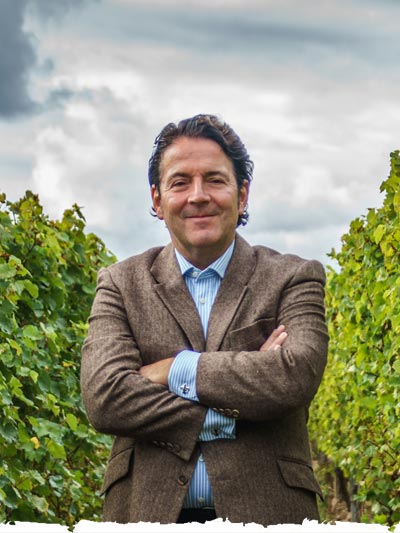 The award-winning Gault&Millau wine menu
All eyes were watching after the big announcement last year that both the Gault&Millau Restaurant and Weinguide would be switching publishers. While Patricia Bröhm was retained as editor-in-chief of the restaurant guide, Britta Wiegelmann took the helm for the wine guide. Her first act was to put forth a completely new, tremendously competent tasting team. With such changes afoot, it was no surprise that the new edition of the wine guide gave readers plenty to talk about.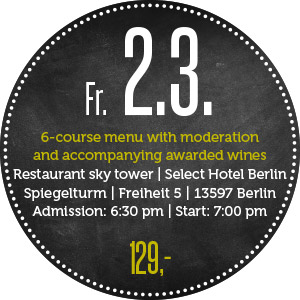 It aimed at providing a fundamental orientation of the wine landscape to all its readers, whether ambitious hobby drinkers or experienced aficionados. Sensationally, as it happens, with the first dry German wine in the history of the guide to earn the top possible marks of 100 points. Our congratulations go out again to our friends in Baden, the grandiose Weingut Huber in Malterdingen (VDP).
On this evening we're proud to welcome 2018 Winemaker of the Year Horst Sauer from the Franconian town of Eschendorf. His Silvaner wines in particular have drawn massive interest. But Horst Sauer won't be our only guest on this evening. He'll also be bringing along one of his favorite chefs. A two-course meal tailored to Sauer's wines is in store.
The title of Rising Talent of the Year went to Stefan Lergenmüller, who purchased the tradition-rich Weingut Schloss Reinhartshausen in the Rheingau back on March 1, 2013. The rise in quality of the estate's wines since that day can only be called meteoric. Stefan Lergenmüller will be joining us on this evening in the Restaurant sky tower, in the 16th floor of the Select Hotel Berlin Spiegelturm in Spandau. Lergenmüller is a particular fan of Berlin's Chinese cuisine and will invite one chef who prepares two courses from the Asian gustatory universe. His aromatic, mostly-but-not-fully dry wines compliment that fare perfectly.
The focus by the new Gault&Millau wine team on subtlety and young talent is particularly on display with the winner of the Discovery of the Year award. Stefan Müller has previously been an insider's tip among wine experts. His name was one that a sommelier might whisper, together with a reverent: "You've gotta try this." Britta Wiegelmann found the estate – and found the wines to be not just good, but fantastic. The vintner from the Saar will be bringing one of his favorite chefs from Trier along for the ride: Peter Schmalen from Restaurant Schlemmereule will be serving delicacies to Müller's wines.
The chef of the Sky Tower Restaurant  at the Spiegelturm, Max Hempel, will also serve us a dish which is worth of money.
Britta Wiegelmann, the new editor-in-chief of the Gault&Millau wine guide, will be handling the moderation for this event. We look forward to a high-carat evening!
Fr. 2.3.
6-course menu with moderation and accompanying awarded wines
Restaurant sky tower | Select Hotel Berlin Spiegelturm | Freiheit 5 | 13597 Berlin
Admission: 6:30 pm | Start: 7:00 pm
129,-