This post is also available in: German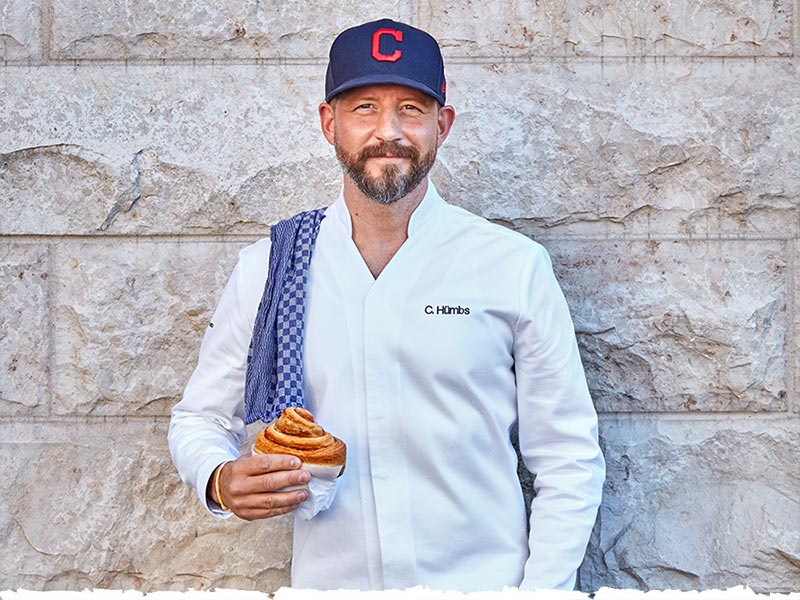 High tea at Orania
Since Kreuzberg is known as the best place to get high in Berlin we would like to invite you to a harmless English high tea. The high tea is taken in the English tea tradition between 5 and 7 pm. You drink tea and eat a colorful mixture of sweet and salty snacks. We, however, postpone the high tea until lunchtime. Your host will probably also let you have a glass or two of sparkling wine.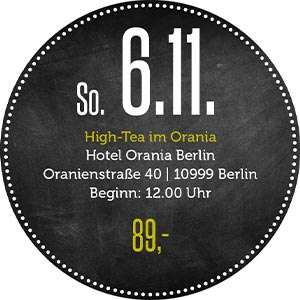 After all, we are talking about Philipp Vogel, the chef and hotel director of the Hotel Orania. His Peking duck is as legendary as his qualities as a generous restaurateur.
As an accompanist or guest chef for this high eat, he has enlisted the help of none other than Christian Hümbs. At 41 years of age, he is already a legend in the industry, after all, he has managed to shine a spotlight on pâtissiers and pâtissières who were almost invisible until then. His dessert variations with vegetables were a real "game-changer" in Germany's gourmet kitchens.
By the way, the postponement of the high tea to lunchtime is due to the fact that our closing gala will also take place on this Sunday. Everyone wants to be there, and our team needs the time to count the votes for the "audience award".
Su. 6.11.
High-Tea at the Orania
Orania.Berlin
Oranienstraße 40 | 10999 Berlin-Kreuzberg
Start: 12.00 am
89,-