Art, wine & dine
This post is also available in: German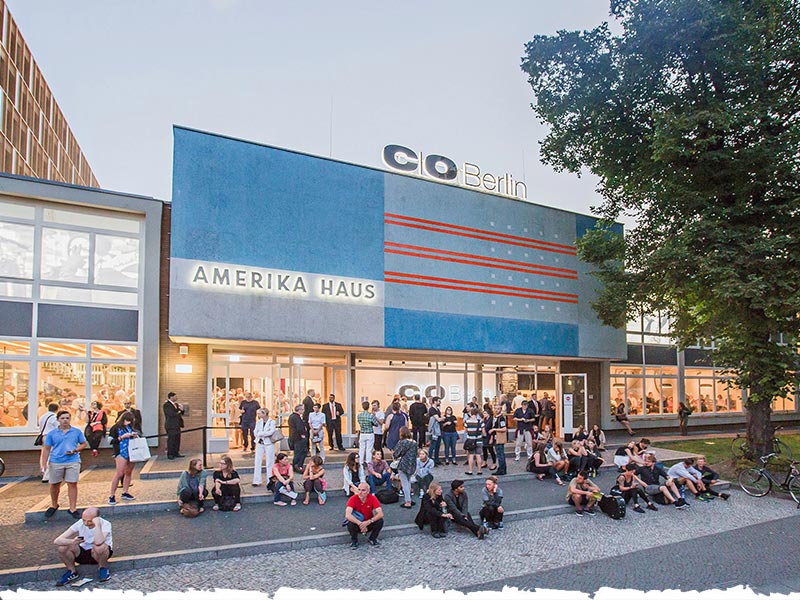 C/O Berlin Amerika Haus Außenansicht © David von Becker
Since a culinary collaboration in 2019 we have been big fans of C/O Berlin. We are also big fans of Frederik Jagla and Antonio Rilling, the creators of Barkin'Kitchen. Among other projects they took over the museum café three years ago and hosted events for eat! berlin in 2020 and 2021 combining art and cuisine in a most tasteful way.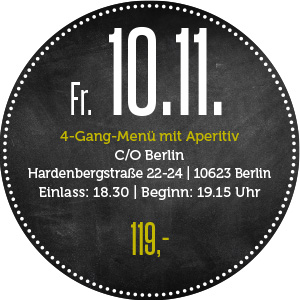 In autumn 2023, the museum will present the first major retrospective of Mary Ellen Mark (1940–2015). The US photojournalist received numerous awards, her portraits, photo series and reportages took her from the USA to Mexico and India.
We will start this evening at C/O Berlin with aperitif and amuse in the foyer and a guided tour of the exhibition. Frederik will be inspired by the art on display for the 4-course menu that follows. Tobias Gennis will contribute the liquid components. Among others, he worked as sommelier at Rutz Berlin and has created a platform for special wines serious.drinking. Look forward to an evening in the service of good taste.
Fr. 10.11.
4-course-menu with aperitif
C/O Berlin
Hardenbergstraße 22-24 | 10623 Berlin
Admission: 6.30 pm | Start: 7.15 pm
119,-