Back to the future

This post is also available in: German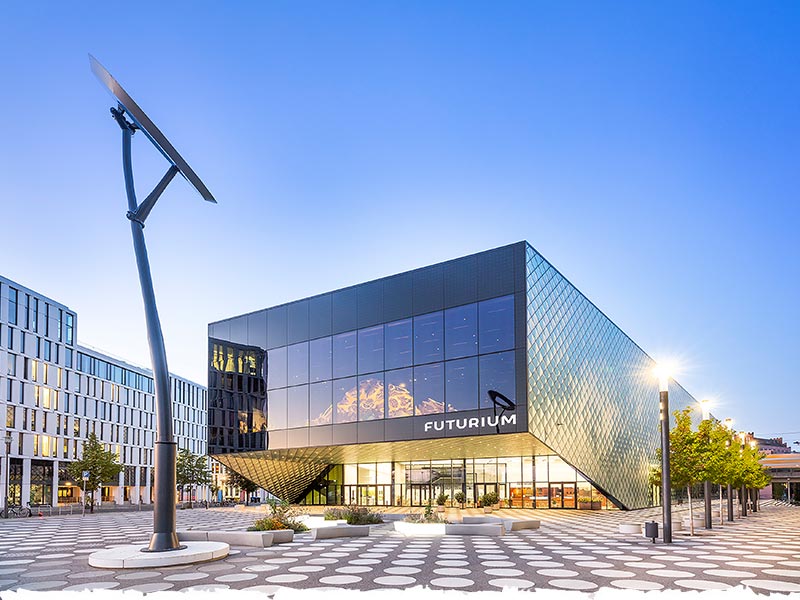 Futurium © David von Becker
An evening on science-fiction
If we could get into a time machine today and fly into the future: What would we eat? Where would our food be grown, how would it be harvested? There is hardly a topic that moves people as much as the topic of "food of the future".
We explore the topics of taste, sustainability, and resource consumption in the Futurium, with great chefs and winemakers.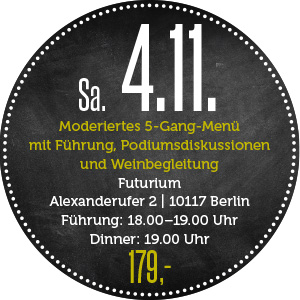 Daniel Finger presents our sensory examination. Prof. Dr. Guido Ritter and Tobias Sudhoff discuss "The Future of Food" and introduce "Happy foie," a cruelty-free alternative. Heiko Antoniewicz provides a comprehensive outlook on future eating, while Micha Schäfer, Billy Wagner and Arne Anker surprise us with their innovative dishes. The Genusskombinat treats us to a culinary course, and VDP.Weingut Brüder Dr. Becker shares insights on PiWi and biodynamic viticulture.
Sa. 4.11.
Moderated 5-course-menu with guided tour of the Futurium, panel discussions and accompanying wines
Futurium
Alexanderufer 2 | 10117 Berlin
Guidance: 6–7 pm | Dinner: 7 pm
179,-