7 Birds, One Stone
This post is also available in: German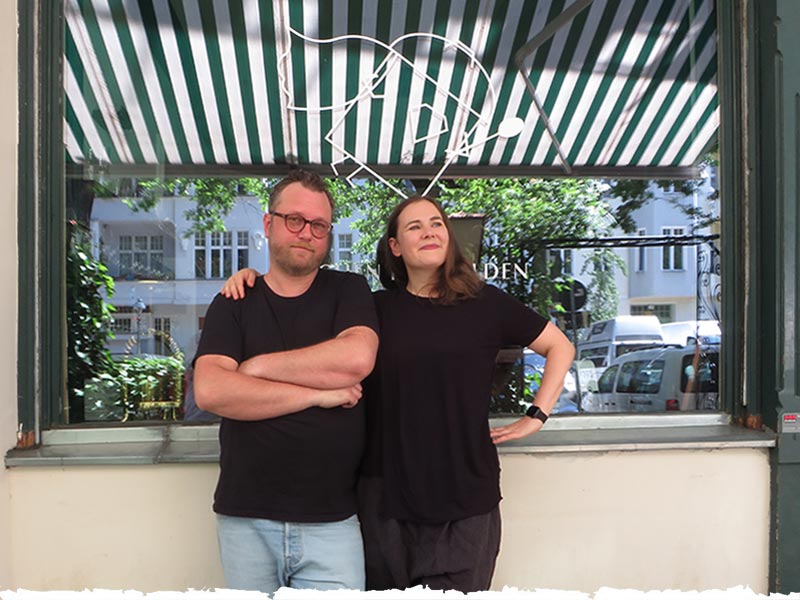 Max Strohe and Ilona Scholl 2022
The darned anniversary at Tulus Lotrek
Do you remember the year 2015? We enjoy recalling the year 2015 because our festival gained in popularity this year. As a result, we were named one of the world's top 10 culinary festivals in 2016 (source: Traveler's World). But, above all, we like to remember that year since the restaurant Tulus Lotrek in Kreuzberg opened its doors in 2015. Furthermore, 2015 was a fantastic vintage. The summer was persistently warm, if not a little too dry in certain areas. As a result, this year's wines have a lot of refinement, fruit, and drinking pleasure. A third reason to celebrate.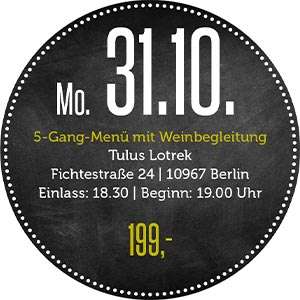 When we celebrate, we love to celebrate with our long-standing partner VDP, the Association of German Predicate Wine Estates. Around 200 of Germany's best winemakers gather under this roof. For over 100 years, the members have subjected themselves to strict quality standards that always go far beyond the requirements of wine laws. Germany's evolution from grapevine evaluation to French-style site evaluation can be traced back to the VDP.
The fact that the association has always acted in an extraordinarily visionary and surprising manner was also demonstrated by a remarkable personnel development: On January 1, 2022, 28-year-old Theresa Olkus became managing director of the association. Previously, she worked for the VDP first as communications manager and then as deputy managing director. Theresa Olkus is an absolute wine professional and also a great presenter. That's why we're thrilled that she will not only help choose the wines with restaurant manager and chef Ilona Scholl, but she'll also accompany us throughout the evening and explain the wines. Maybe we'll receive a few insider tips too? Patron and chef Max Strohe * of Tulus Lotrek is in charge of the menu. He has just completed his first book. We are talking about writing, not reading.
Mo. 31.10.
5-course menu with accompanying wines
Tulus Lotrek
Fichtestraße 24 | 10967 Berlin
Admission: 6.30 pm | Start: 7.00 pm
199,-