GIGNESTHAI
This post is also available in: German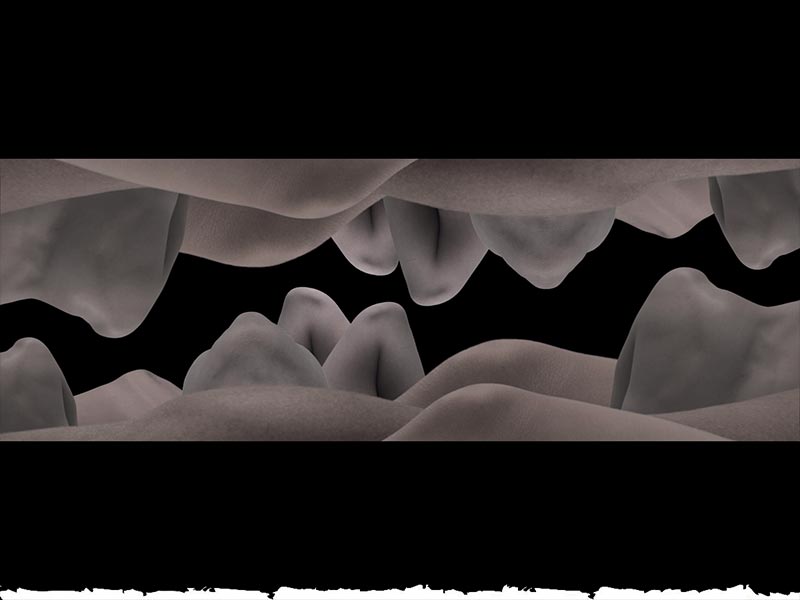 Meritxell Aumedes Gesamtkunstwerk
The Berlin based spanish dancer, performer and video artist Meritxel Aumedes presents a unique performance. With Janina Atmadi and the restaurant "theNOname", Meritxell found the matching partner, space and a supportive team to create this unique and exclusive experience.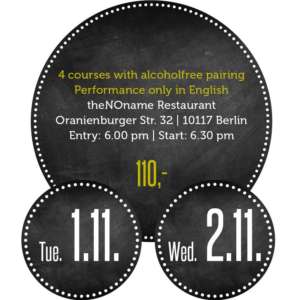 They will present a sensorial evening "Gignesthai", a combination of life performance art, visual art and culinary art in a Gesamtkunstwerk to fill the audience senses.
Inspired by the theme of creation, Meritxell Aumedes collaborates with chef Tim Tanneberger and Ophelia Young, an inspiring dancer from the world reknown Pina Bausch ensemble.
We invite eight englishspeaking guests per evening to see, hear, smell, taste, listen and interact with each other in order to discover all the elements of this performative and adventurous puzzle.
The "Secret table", an exclusive private dining room designed as separée, will provide the intimate space required to immerse into the performative experience, where audience gets to taste chef Tim Tanneberger's small creations, based upon the four great elements and especially curated as part of the performance.
Thu. 1. November & Wed. 2. November
Dance & Video Performance  with 4 courses and alcoholfree pairing
Event is only in English
theNOname Restaurant
Oranienburger Str. 32 | 10117 Berlin
Entry: 6.00 pm | Start: 6.30 pm
110,-
Supported by the NATIONAL PERFORMANCE NETWORK – STEPPING OUT, funded by the Minister of State for Culture and Media within the framework of the initiative NEUSTART KULTUR. Assistance Program for Dance.