DUCK-VELOPMENT

This post is also available in: German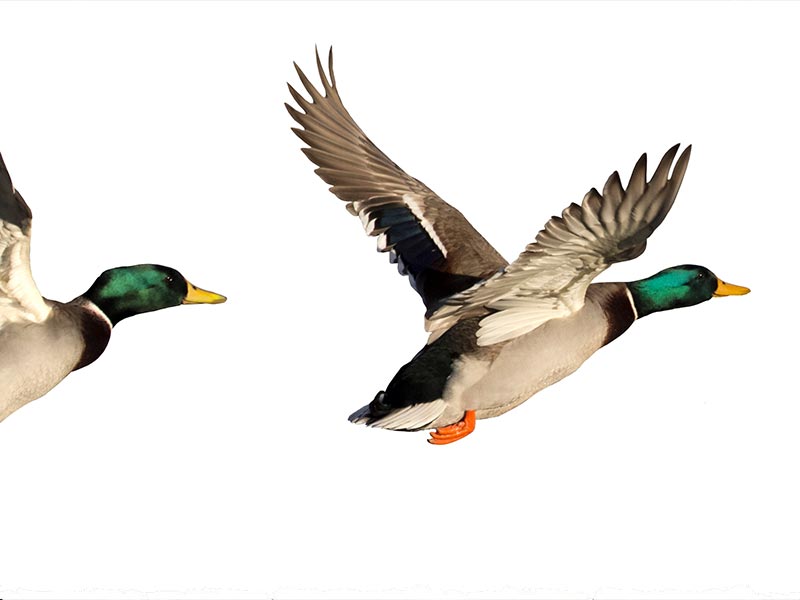 Zwei Ornament © Judy Rothchild
In 2020, we awarded Anja and Carsten Schmidt as "Förderer der Genusskultur", there impact on Berlin is enormous. In addition to the successful Weinladen Schmidt, they run the three-star Rutz restaurant, Schmidt Z&KO and Rutz Zollhaus.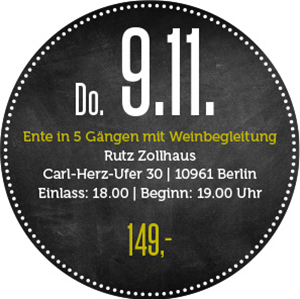 The latter was once run by cult restaurateur Herbert Beltle. One of his signature dishes was Brandenburg flying duck. Beltle handed the restaurant over to the Schmidts and with it the great Marco Müller, officially confirmed as the best chef in town. Together with his talented chef Florian Mennicken, he develops the wonderful dishes at Rutz Zollhaus.
Combined with the wine list, this place is an absolute feel-good spot. Both the menu and the wine pairing are still a secret. The only thing clear is that the whole menu is based on the theme of flying Duck and the wine accompaniment comes from the highly endowed VDP.Estate Aldinger.
Thurs. 9.11.
Duck in 5 courses with accompaniment wine
Rutz Zollhaus
Carl-Herz-Ufer 30 | 10961 Berlin
Admission: 6 pm | Start: 7 pm
149,-